The mid-year International Passive House Open Days will soon be upon us! This year's mid-year event will be slightly different, switching to a video fromat taking place on June 26-28. While we cannot meet in person during the Covid-19 pandemic, iPHA and its affilate partners want to keep the essence of the Open Days alive: Reaching out and showing the advantages and comfort of Passive House buildings to a wider audience. It offers viewers a chance to learn more about Passive House and its construction processes and gives hosts and companies a chance to educate…and maybe show off a little too!
Although the mid-year Open Days 2020 will be digital, we like to think back and look forward to the PHD in their original form. In one of our previous blog posts, we talked about the perks of attending the Passive House Open Days, but have you ever wondered what it is like to be a Passive House owner? In this new interview series, we asked three PH owners what it is like to be a host during the International Passive House Open Days and the benefits of owning a Passive House.
---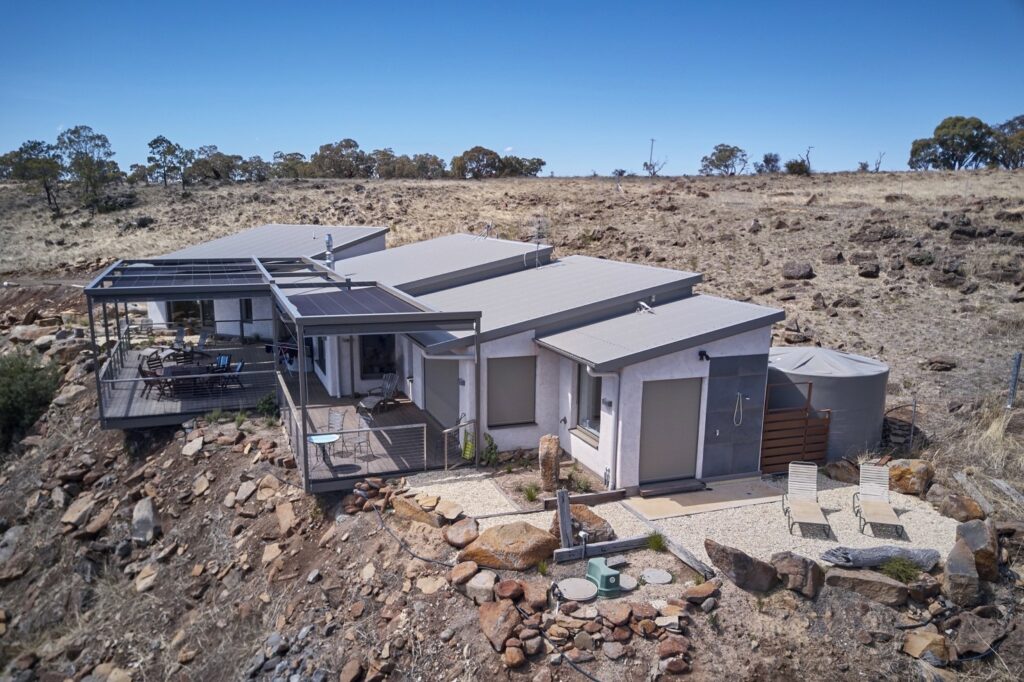 First up, John Beurle, board member of the Australian Passive House Association (APHA) and PHOD host since 2017, the year his Passive House was completed. His detached single-family house in Victoria, Australia, is a straw bale-build featuring extensive glazing to maximize morning light and idyllic views; his home sits on a site cut into a rocky slope overlooking a nearby river. The full construction report can be found in the Passive House Database under the ID 5437.
---
Mr. Beurle, what motivated you to open your doors to visitors during the International Passive House Open Days?
I aim to share the experience of living in a Passive House with as many people as I can, as I feel it is the simplest and most effective way to convey the benefits of Passive House. The energy savings we achieve are easy to understand but to walk inside when its 5 degrees outside and 21 inside (with no heating) can only be felt by being there.
Being a PH owner, what would you recommend visitors pay particular attention to when visiting a Passive House?
It's all about the 'feeling' you have inside, appreciating the lack of drafts, sound, and the quality/feel of really good windows and doors. Experience thermal comfort (stable temperatures and low humidity), it's what Passive House is all about.
What is your favourite question you get from visitors about your Passive House?
Would you build a Passive House again? ABSOLUTELY!
Is there a Passive House myth you have had to bust during the PHOD? (e.g. windows don't open; ventilation system is too loud)
The most significant 'myth' is related to having sliding or bifold doors. We wanted them (most people do) but our window supplier suggested we may not open them fully too often, so why spend so much money when 99.9% of the time it will be closed (as the house is more comfortable when they are) and just have a normal door? He was right, despite having a nice big glass window and wide sliding door, it is closed most of the time and open only when we go outside onto the deck. Unless the temperature outside is the temperature you want inside then leaving the windows and doors closed just makes sense. It is counter intuitive but it works. It keeps the dust out too!
What do you like the most about your Passive House?
The thermal comfort and quietness (the straw walls help that too). Stable temperatures and humidity make living so easy, comfortable, and healthy. In three years, we have used our heater and cooler less than 10 times, and since it's cheap to run too, the energy company pays us money each month (solar panels and feed into the grid), nice!
Do you think your quality of life has improved since living in a Passive House?
Absolutely, I would regularly have two colds a year in winter, and in the past three winters, I haven't had one! My sleep has also improved 100% (I have sleep apnoea) and my allergies (hay fever) have disappeared. How good is that?!
What do you particularly enjoy when showing and introducing people to the Passive House Standard?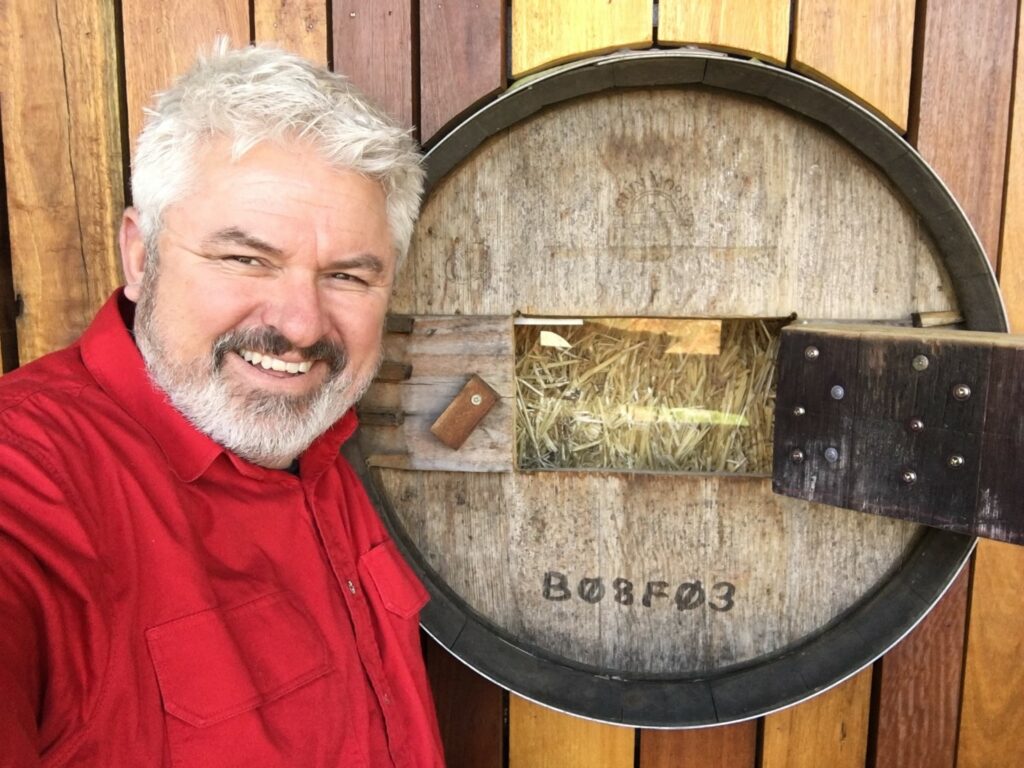 The looks and reactions of people are great but from the house point of view, it is all about how you feel inside and the fact that I built it, I am proud of that. When people learn the house is made of straw it is always a bit of fun as they cannot believe it. I need to show them the "truth window".
Do you remember any interesting reactions from visitors?
Yes, the day was around 12 degrees outside, raining, the wind was blowing around 40km/h and the visitors ran from the car with coats and boots on and peeled them off as soon as they got inside. They were amazed by the comfortable temperature and could not believe there was no heating running. That about sums it up for a Passive House.
From experience, would you encourage others to get involved as an exhibitor or visitor during the PHOD?
Absolutely. There are so many benefits of Passive House and we need to share and spread the word. There is nothing like experiencing what a Passive House is like to help with your own journey of building a better home, office, school, or public building. It works to scale so the more Passive House buildings we have, the healthier we will all be and our CO2 emissions will go down due to the low energy use a Passive House delivers. I just love it!
---
Did this interview make you want to become a PH host for this International Passive House Open Days? Or would you like to visit a Passive House? Let us know in the comments!
Registration is currently open! If you have any questions or comments regarding the Passive House Open Days Event please contact your local affiliate organisation or email us at info@passivehouse-international.org.