The mid-year International Passive House Open Days will soon be upon us! This year's mid-year event will be slightly different, switching to a video format next month June 26-28. While we cannot meet in person as a result of the Covid-19 pandemic, iPHA and its affiliate partners want to keep the spirit of the Open Days alive: Reaching out and showing the advantages and comfort of Passive House buildings to a wider audience – virtually! The new format offers viewers a chance to learn more about Passive House and its construction processes and gives hosts and companies a chance to educate…and maybe show off a little too!
Although the mid-year Open Days 2020 will be online, we thought it would be fun to reminisce about the format in its classic form. In one of our previous blog posts, we talked about the perks of attending the Passive House Open Days, but have you ever wondered what it is like to be a Passive House owner? In this new interview series, we asked three PH owners what it is like to be a host during the International Passive House Open Days and the benefits of owning a Passive House.
---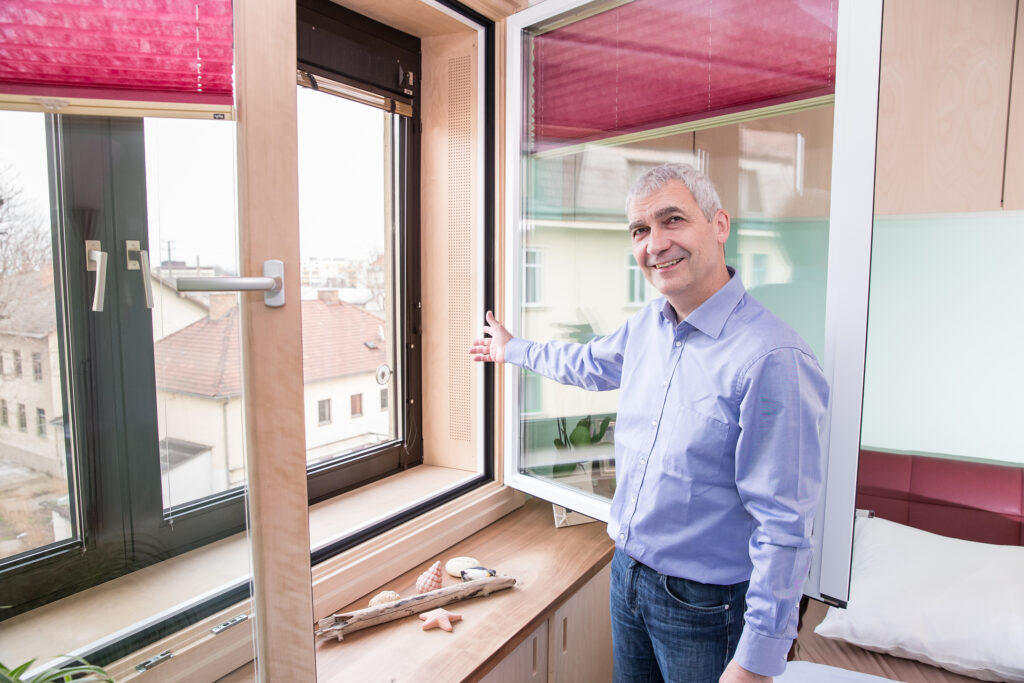 Robert Schild, our second interviewee, has dedicated more than 30 years working for sustainable buildings and for living comfort and was Habitat Manager for Saint Gobain. In 2010 he decided to retrofit his apartment located on the 4th floor of a multi-family dwelling in Vienna, Austria. The apartment was previously available for visit for four editions of the International Passive House Open Days and has been open to university students as part of the summer "Green.Building.Solutions" program in Vienna. More information on the apartment can be found on the Passive House Database using ID 3759.
---
Mr. Schild, what motivated you to open your doors to visitors during the International Passive House Open Days?
I am always interested in other people's opinions about sustainable constructions. The Passive House concept offers positive solutions reaching far into the future. The technical questions are well solved! The objective now is to convince the majority of people to change their habits and to help them adapt to Passive House quality in construction and lifestyle. The best way to create enthusiasm is by showing successful examples.
Being a PH owner, what would you recommend visitors pay particular attention to when visiting a Passive House?
Generally, visitors try to find technical solutions, inspirations, and design examples they want to copy into their own homes. This is ok and the purpose of the visit! But most important is the careful transformation into the proper personal situation and individual lifestyle.
What is your favourite question you get from visitors about your Passive House?
What is the payback of your renovation to the Passive House Standard? And my answer is very simple! After 50 years, the apartment needed a substantial renovation, new windows, a new entrance door, and a new heating system anyway. Instead of a new heating system, I installed a comfort ventilation system combined with an air to water heat pump for warm water and moderate cooling in summer. This was cheaper than a new heating system and a warm water device. The additional costs from double to triple glazed windows were about 150,- Euro per window, and glass wool insulation and gypsum boards are cheap materials anyway. In fact, I achieved Passive House comfort for standard renovation costs. The annual low energy costs I can consider as an additional bonus.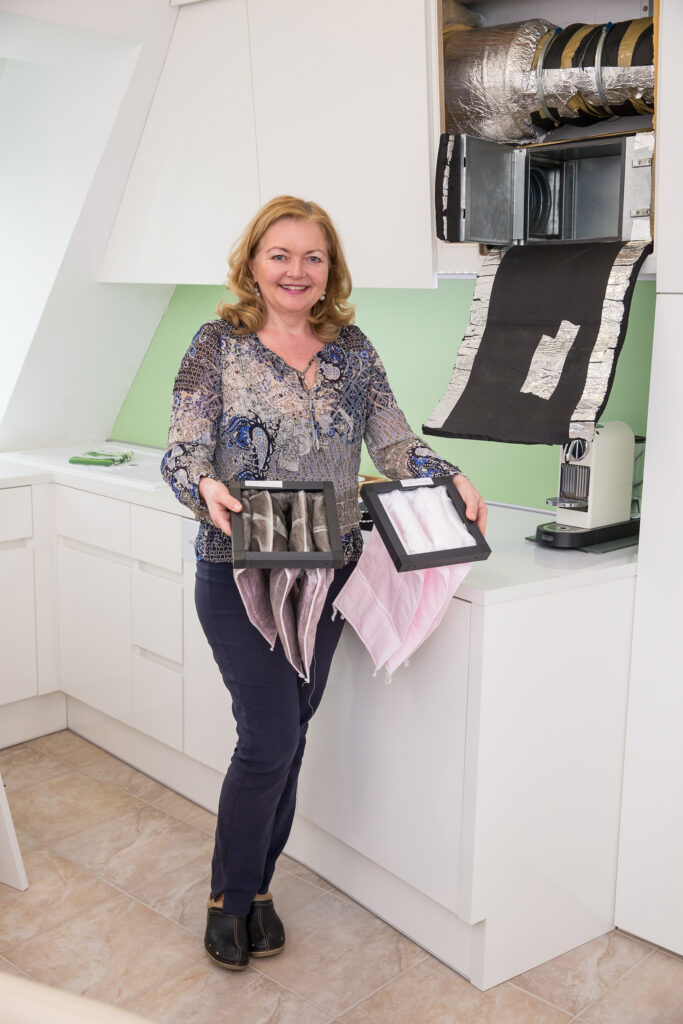 Is there a Passive House myth you have had to bust during the PHOD? (e.g. windows don't open; ventilation system is too loud)
The people who visited my apartment had already overcome those stupid myths and were really interested in built examples they could copy. It is important to know, that I live in a multi-story residential building and I renovated my single apartment with inside insulation from 25 cm to 35 cm to the Passive House Standard. Therefore it's not only a question of technical construction but also a question of interior design and individual life-style. One needs motivation for both aspects in order to undertake such a project and construction work while living inside: the emotional ambitions of interior designing creation and individual living atmosphere, and the technical understanding for proper solutions with excellent functionality!
What do you like the most about your Passive House?
What I like the most is the complete range and high level of comfort. Thermal comfort in summer and winter, excellent indoor air quality, best noise protection against environmental noise pollution, and good daylight quality. The ventilation system is running so silent, with nearly no need for maintenance. Sometimes I really forget that I am living in a Passive House. Everything is running so smoothly and has become so natural for me over time.
Do you think your quality of life has improved since living in a Passive House?
I cannot imagine dropping back into the period before renovating the whole apartment to reach the Passive House Standard. I never want to feel that unpleasant sensation of hot indoor air and cold inner surfaces of outer walls and windows with condensation and mold growth in the corners of geometrical thermal bridges again. I was fed-up with bad indoor air quality and permanently thinking about regularly opening windows to get bad odours and humidity out. Also, heating energy and money went out of the windows.
The most important recommendation I give visitors is, not to make any compromises in the conception and to go directly to real Passive House Standard. The additional costs are low if there are any. It all depends on the construction design and the renovation cycles of your project. Better to wait two years more, and then do it right!
What do you particularly enjoy when showing and introducing people to the Passive House Standard?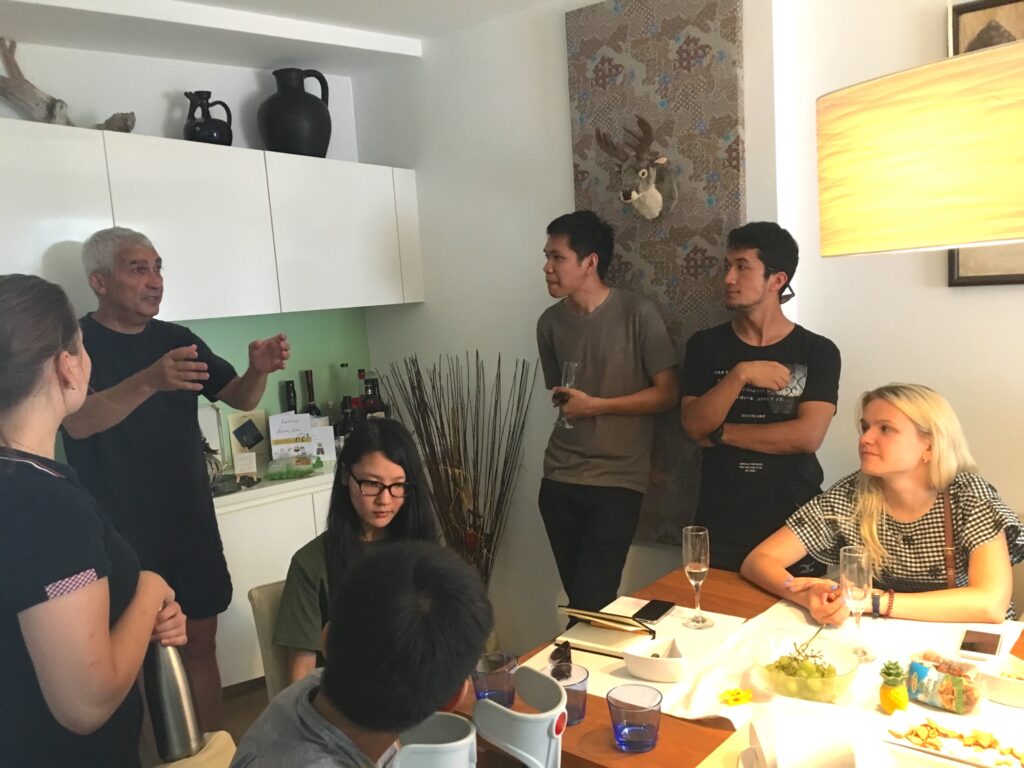 Apart from the visitors during the PHOD I enjoy the visit of students most. In particular the students of Summer University on "Green.Building.Solution" organized by OeAD-Housing Office Vienna. Every year in summer, during a 3-week program, students of architecture, construction, engineering and similar fields coming from more than 40 countries all over the world, will get deeper insights into sustainable construction, renewable energies and alternative building concepts. Inside insulation has a great potential for improving thermal comfort and energy efficiency also in hot countries with dominant cooling energy demand. Dr.-Phys. Jürgen Schnieders (PHI) helped me with a lot of simulations and basic findings allowing fruitful discussions with enthusiastic young people.
Do you remember any interesting reactions from visitors?
Over the years, I have gotten used to having many controversial discussions with a lot of people about Passive House, with all the misleading opinions why it will not work here and there. During the Open Days, one of these skeptical visitors, after a while, calmed down in comfort and was saying even more calmly and in an astonished voice: "Robert, it's all looking so normal". With this simple phrase, he wanted me to understand, that at this moment he truly understood the Passive House concept and was convinced of the comfort benefits it provides. That compliment I have to share with all those who developed the concept!
From experience, would you encourage others to get involved as an exhibitor or visitor during the PHOD?
I would definitely recommend to further exhibit and also to visit Passive House projects during PHOD and whenever there is an occasion. The exchange of experiences and mutual motivation to go further in protecting our natural resources is of the highest value.
I'd like to take this opportunity to thank Mag. Barbara Mayr, BSc., MSc (Vienna) for perfect program management of Green.Building.Solutions., and Dr. – Ing. Friederike Fugmann (Aachen) who helped me a lot in multilateral Communication for Passive House solutions.
---
Did this interview make you want to submit a video for the mid-year International Passive House Open Days?
Send in your 5-minute video! To submit the video, or if you have any questions or comments regarding the Passive House Open Days Event, please contact us at info@passivehouse-international.org.