This week, we have taken the opportunity International Women's Day presented to reprise our popular "Women Driving the Passive House Industry" series, with interviews of female leaders within the Passive House movement from all over the world. Now it is time to bring this series back to where it all began, by highlighting the women of the Passive House Institute.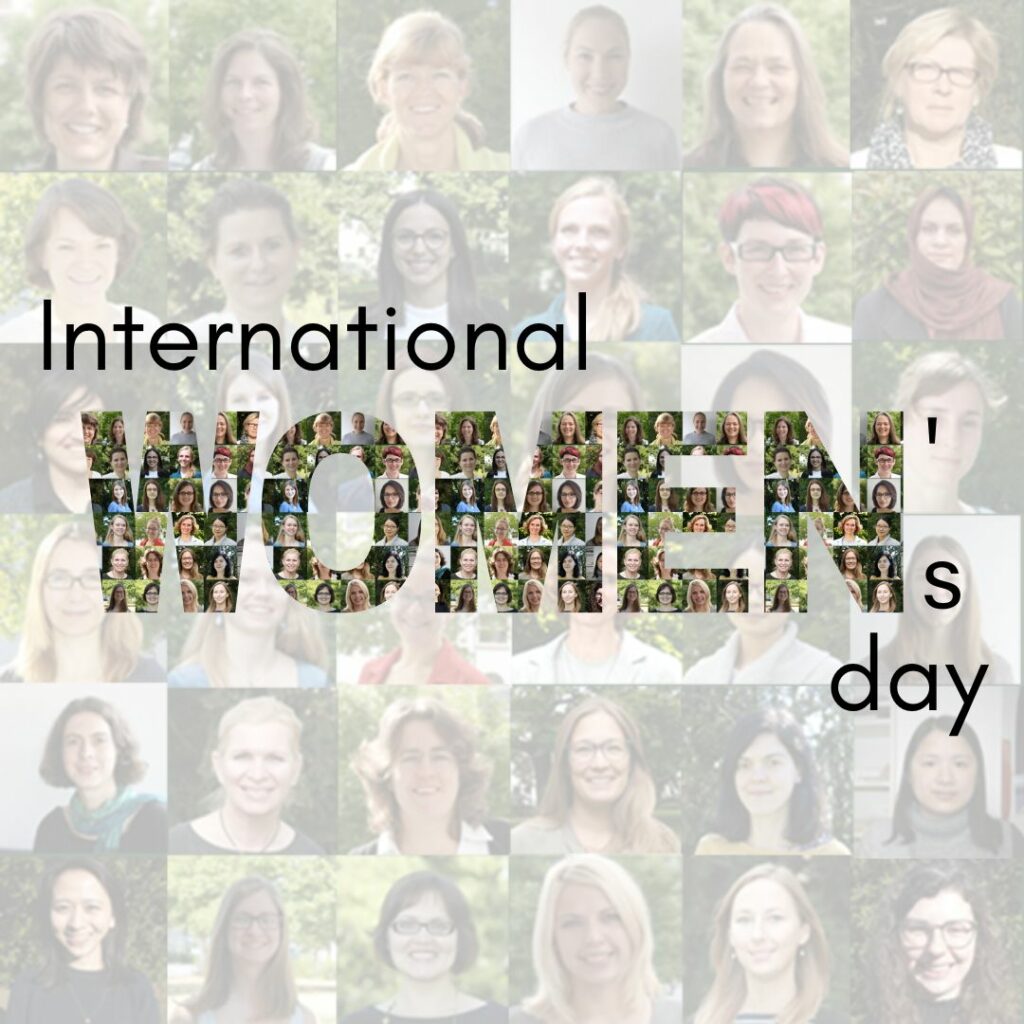 Building science and construction are not industries known for having a lot of women on board. Indeed, they are fields where women are underrepresented. Yet PHI is different in a lot of ways. It was founded by Dr Wolfgang Feist and Dr Witta Ebel, who worked together to grow the Institute and the Passive House movement to what it is today. Along the way, they were able to grow the team, with women making up half of the total employees at PHI. Not only that, three of the six major departments are headed by women, including Building Certification, Training and Professional Certification and Communications. In 2019, PHI took a further step into the future of equal employment, by becoming employee-owned.
Jessica Grove-Smith, a senior scientist and member of the Board of Directors notes that though the STEM, architecture and construction industries are traditionally male-dominated, the Passive House Institute is leading the way with a diverse workforce. "Our hope is that PHI will serve as an example, not only for the Passive House movement at large, but also the industries we work with." She explains that PHI's gender diverse environment is critical to its success and the advancement of the Passive House Standard by providing an inclusive and cohesive working environment.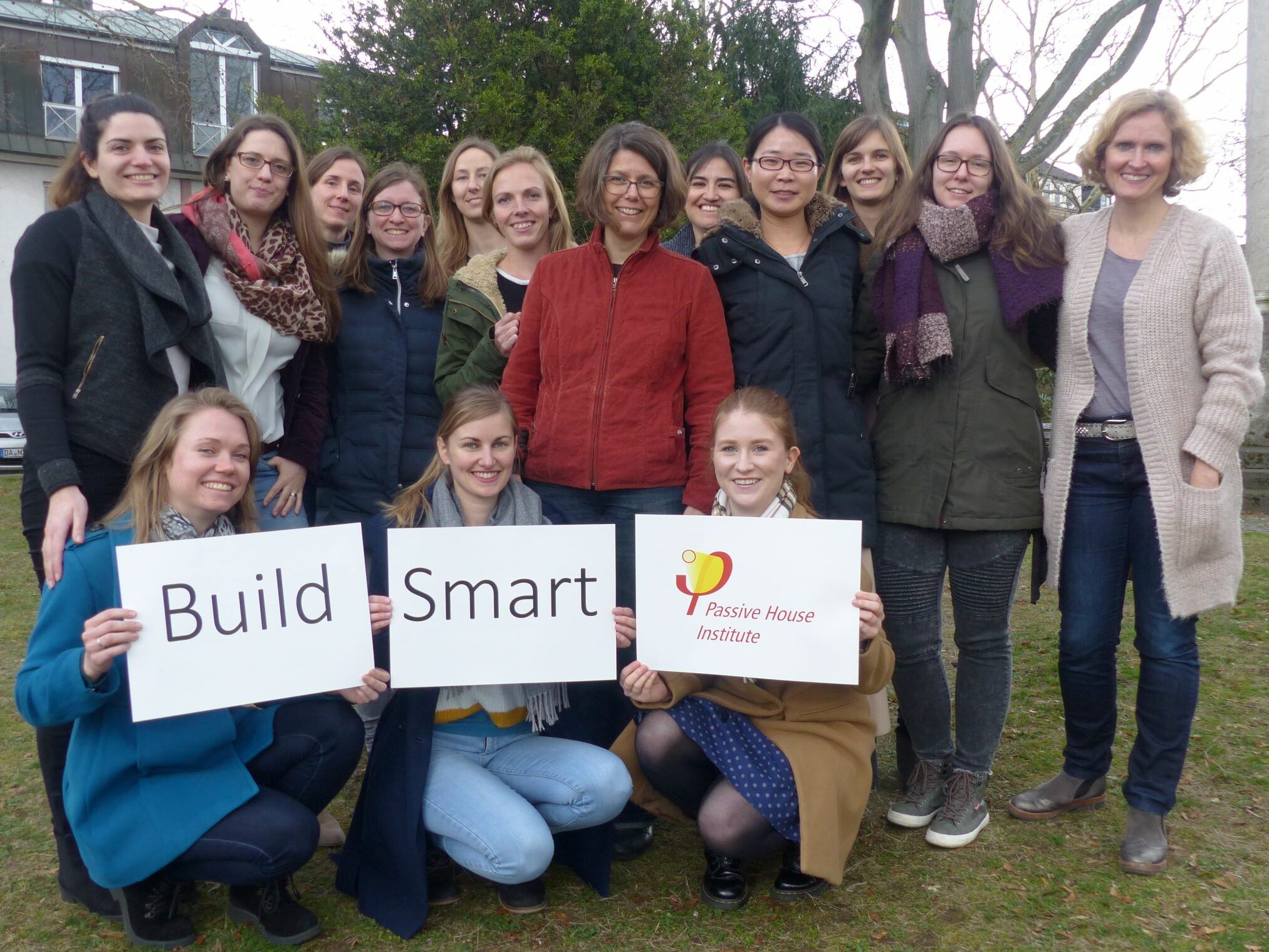 We spoke to some of the women at the Passive House Institute to get their opinion on the working environment and their experiences:
"One of PHI's strengths is its diversity and willingness to listen to its staff." Says Giorgia Tzar, Manager of the International Passive House Association (iPHA). "Ideas and input are welcome from new team members and old hats alike and with colleagues from all over the world, representing a range of backgrounds and fields of study, we are able to tackle projects with a global outlook." Francesca Rover, also a member of the iPHA Team says that "Working at PHI makes you feel welcome and your words are heard, no matter where you come from, your gender or role. Everyone is respected and treated equally, and this is something that can be seen and appreciated in the whole community as well." iPHA reached over 5000 members in 2021, with an increasing number of women joining the network.
The women of PHI had a lot of positive things to say about the working environment; flexible working arrangements was an important point, particularly in COVID-19 times, when home and work life has become more challenging to balance. Being met with understanding and support has been an enormous help.
"I consider myself privileged to be a part of the PHI where everyone is treated as an equal, and his or her contribution is valued regardless of age, gender or cultural background. What matters is my input and cooperation towards a common goal." says Shagufta Ahmed, who is responsible for translating PHI's research into English. This focus on a common goal was also a much-discussed topic, with Katrin Krämer, PHI's Press Officer, noting that "Together, we are working on sharpening the knowledge and consciousness about climate protection in general and especially in the building sector."
You may know that PHI spans two countries, having opened an Austrian location in 2010. Claudia Giacobbe from our Innsbruck office told us she loves being able to work independently, with the knowledge that she'll be supported by her team mates if necessary. Like many of the women at PHI, she loves gaining insight into the construction sector, the environment, sustainability and energy efficiency, and promotes the ideals of Passive House in her private life as well. Cornelia Baumgärtner, Conference Manager, is a shining example of this, having "renovated a house a few years ago with Passive House components", achieving the EnerPHit standard.
The motivation among the team is high, "not only because of my super nice colleagues but also because we are working for a more sustainable (building) world. That motivates me a lot!" says Aisha Liebeherz from the Professional Certification and Training department. Sabine Stillfried, Head of Communications, particularly enjoys getting people excited about energy efficient construction, answering their questions and providing them with the right information. She tells us "This work of engaging people is very motivating. I am very grateful to be able to do meaningful work at PHI and to be able to do something for climate protection."
Camille Sifferlen, Building Certifier and Trainer, summarises the views of the women at PHI well "PHI is a place where ideas and competences are valued above all, and opinions can freely be discussed. The fact that our team is very diverse, from a gender, background and also cultural point of view helps us to see challenges from various perspectives and makes our working experience more enriching. I am looking forward to continue sharing our Passive House experience with a wider international community and hope it can speed up the uptake of high performance buildings!"
As this blog series has showed, there are countless remarkable women working to advance the Passive House standard worldwide. The contributions from the women of the Passive House Institute and the wider Passive House community are significant.
At PHI, we're glad to work for an institution where the population is reflected in its staff, and with it the ideas and approaches to building better. "This should be the case everywhere in the world." says Luzia Teinert, Conference Manager. Indeed, we hope to see this mirrored throughout the industry as the Passive House movement continues to grow globally. As Yaling Hsiao so eloquently states "There are no gender differences in energy efficiency!"
---
What did you think of the interview? Let us know! If you liked this one, then maybe you would enjoy the previous interviews of the series. You can find them here.