New sustainability standards are continually being born in the building industry, especially driven by private initiatives in order to improve construction quality and mitigate the effects of climate change. Most of them are applied at a regional level.
On February 10th, Rocio Montaña together with Elena Reyes and Micheel Wassouf sat together in the Webinar organised by Energiehaus, Arquitectura y Formación Passivhaus to talk about EDGE and Passive House, two building standards united by a common goal.
Here below we present an article written by Micheel Wassouf, CEO of Energiehaus Arquitectura y Formación Passivhaus, that summarises the EDGE-Passivhaus webinar.
What is a Passive House?
Among the different standards, the Passive House certificated stands out. It is an international standard that has been established over the past 30 years. In 1991 the first Passive House was built in Darmstadt, Germany.
The relevance of the standard is the simplicity of its DNA: A building is considered a "Passive House" when it is possible to maintain comfort, supplying the necessary heat/cold through a minimum airflow necessary for the hygiene and health of its occupants.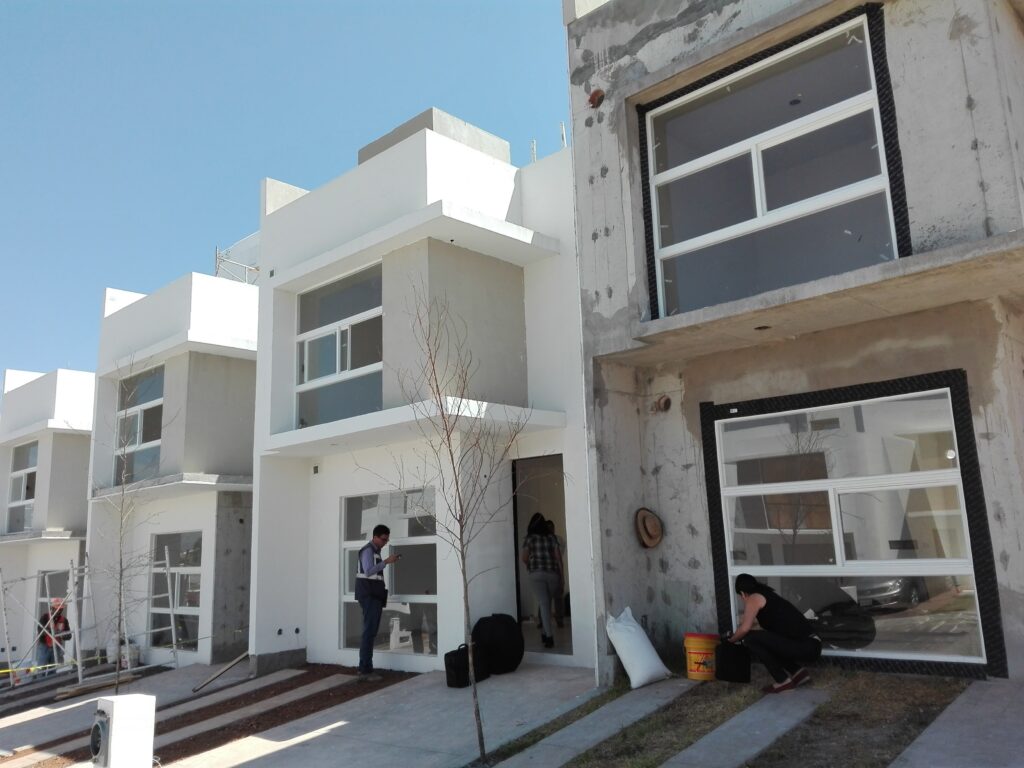 This functional definition leads to two main energy requirements: 15 kWh per square meter and year of heating demand, and the same amount for cooling (with an additional contribution for latent cold): "Less is more", in the words of the architect Mies Van der Rohe. Being a functional definition, buildings with very high energy performance can be achieved anywhere in the world – always determining the specifications of the components according to the requirements of the local climate. It is constructively much easier to design and build a Passive House in Morelia (Michoacán / Mexico) than in a more extreme climate like Madrid. In Morelia, a simple glass window is enough for us accompanied by an adequate shading strategy, with a few inches of thermal insulation, and in Madrid, we have to apply triple glass with Passivhaus-type window profiles, which have insulation in their section and reach a thermal transmittance of 0.8-0.9 W / m²k. (for the solutions in Morelia: see the video of the Webinar Passivhaus-EDGE).
The long history of Passive House
Passive House is characterized by its long history: More than 2.7 million certified square meters, including a great variety of typologies, scales, shapes and styles; monitoring results validating the calculations in PHPP (Passive House Planning Package), more than 10,000 certified technicians such as Passive House Designer / Consultant and Passive House Tradesperson, and a very wide publication of articles, essays and studies on energy efficiency in buildings (Passipedia).
What is EDGE?
The EDGE standard was born in 2014 as an initiative of the World Bank Group, to provide promoters committed to sustainability with a simple seal, based on the realities of each market. As in the case for Passivhaus, EDGE applies internationally. It is designed to facilitate the financing of more sustainable projects in countries with little development of "green" building regulations. This quality certificate is designed to link financial entities with promotions better than the respective local regulations. For this reason, EDGE is based on a "benchmarking" method, that goes according to the market development. That said, you cannot compare an EDGE from Mexico to a possible EDGE in Spain.
Theree lines of action
EDGE includes three lines of action: energy, water and materials, thus adapting and simplifying environmental certifications such as LEED, BREEAM, DGNB etc.
This simplification makes it easier to develop the standard in local markets, as it establishes less demanding criteria, combining them with a simple and manageable online tool even for technicians not experts in construction physics.
A triple hierarchy of actors is created:
parent certification body
local auditors
EDGE designers
Three levels certification
The certificate offers three levels: EDGE Certified, Advanced and Zero Carbon, clearly positioning itself in the current market with the EDGE Certified level. Still, it allows local markets organic growth, without waiting for the arrival of more sophisticated technological solutions.
How EDGE and Passive House can fit together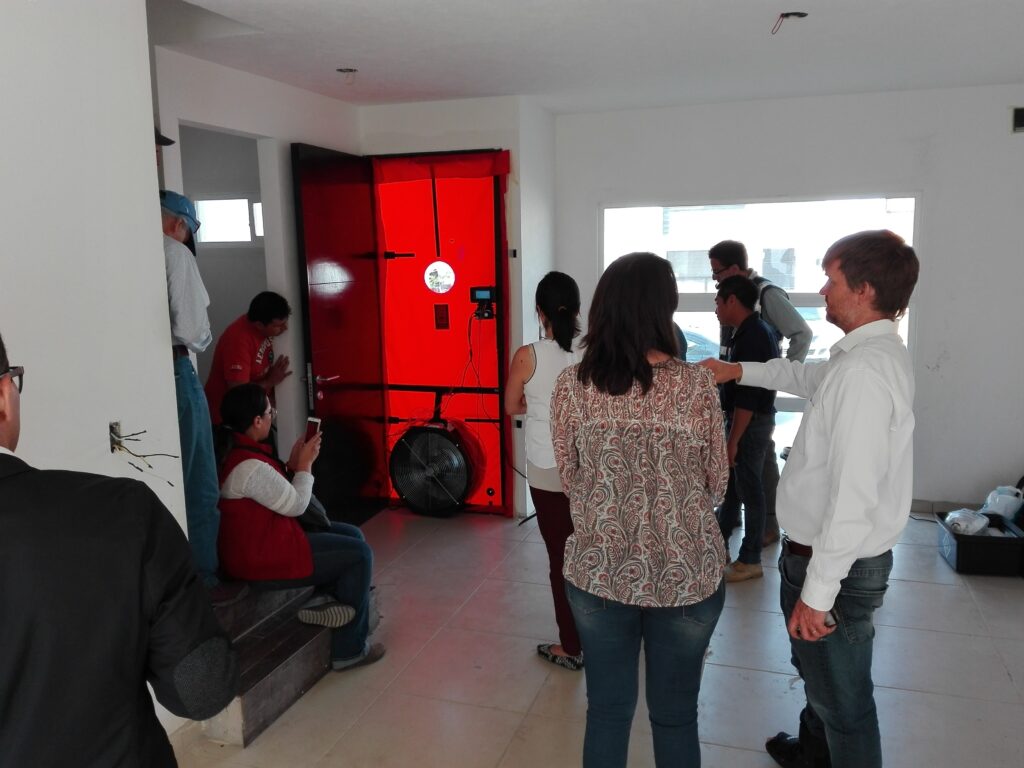 As mentioned, EDGE is a simple label intended to introduce energy efficiency in underdeveloped markets. Its application can develop a solid foundation for the "green" building industry in these countries, both in terms of demand (developers) and supply (technicians, construction companies, manufacturers, etc.). This foundation would lead the way to more demanding standards in these markets, such as Passive House, offering a certificate of maximum quality and energy efficiency. It is important to remember that any construction standard must always have the vision of high levels of energy performance to be aligned with the objectives against climate change and seeing the current urgency of action.
Energy consumption
While EDGE has a maximum reduction of 40% in energy consumption (the "Zero Carbon" version is achieved with the contribution of renewable energies), Passive House usually reaches reductions of up to 90% compared to a reference "business as usual" model.
Combining Passive House with EDGE can be interesting because the latter standard promotes control of limited water and building material resources.
With the example of Mexico, we can study the dynamics that these two standards of a different character, such as EDGE and Passive House, can generate (see Passivhaus-EDGE Webinar).
Mexico is one of the countries where EDGE is being applied the most internationally.
It is a country with more advanced regulations on energy efficiency, and therefore with a market in which the sensitivity in this matter is higher. In parallel, with the LAIF experience, there is the first base of Passive House (30 houses built in four different places) that demonstrate the viability of the Passive House standard in technical, health and comfort terms, and which would serve as a model for more sustainable construction in the South American continent.
---
If after reading this brief introduction you would like to discover more about EDGE and Passive House you can watch the recording of the full webinar here below.