Women Driving the Passive House Industry is iPHA's interview series to highlight the remarkable women working in the Passive House community. As part of our International Women's Day celebrations, the iPHA team interviewed a handful of the many women who've contributed substantially to the growth of the Passive House Standard around the world. Here's our newest interview featuring Eng. Heba Abdel-Halim.
---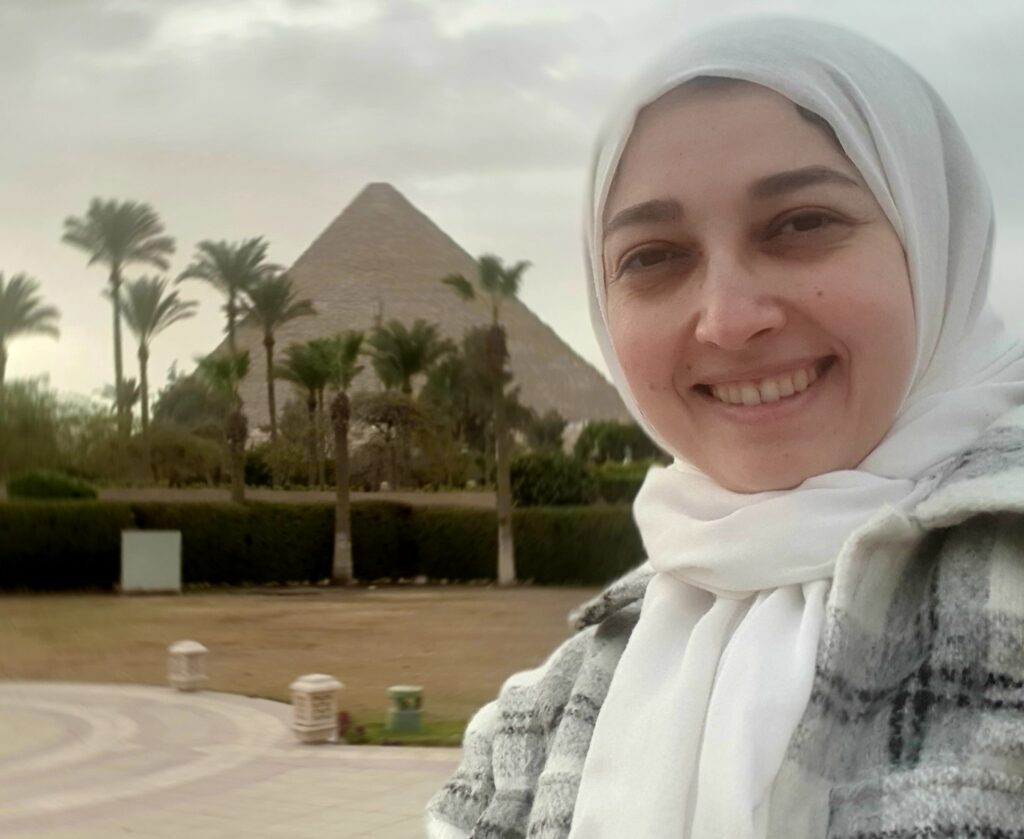 Heba is a Certified Passive House Designer, Lecturer Assistant, and PhD. Candidate in Architectural Studies & Environmental Design, Faculty of Engineering, Cairo University. She is a Scientific Counsellor at Egypt Scholars Organization. Heba has over 16 years of experience in Designing & Managing multiple residential & administrative projects across all phases, from conceptual design to construction execution. She is an expert in sustainable building design, environmental systems in architectural design, and energy efficiency in buildings. Heba is also Scrum Certified Trainer & Scrum Master Certified. She delivers Agile & Scrum courses to many local and international organizations.
How did you first get into the Passive House Community? Was it through a job? A specific project? What was your first impression?
I heard about The Passive House from my dear father, the beloved Engineer Abdel Halim Mahmoud, upon his visit to a Passive House prototype in England, built by the "Building Research Establishment" BRE.
When he entered this prototype, he sensed the cool thermal comfort during that summertime, without air conditioning, and realized how much energy could be saved. Since then, he has encouraged me to learn and transfer this knowledge to the Egyptian-building industry. Then, I decided to study the Passive House Criteria more deeply in my master's thesis at the Faculty of Engineering, Cairo University. It aligned with my specialization path in architectural design of energy-efficient and sustainable buildings.
Did you always want to become an architect? What is your primary source of inspiration for your projects?
I was born and raised in Egypt, with its richness of architecture from different eras, starting from the greatness of Pharaonic architecture to the beauty of the architecture of Khedive Cairo. I have always been fond of the beauty of architecture and its creative details. Since my childhood, it has been my wish to become an architect with an influential, distinctive and different imprint on the construction industry to achieve the human health needs and comfort functionalities in buildings.
Each project has its own story & inspiration. However, I have been inspired by the architectural path of the Egyptian Pioneer Architect Hassan Fathi. He employed all the capabilities of the local site to provide thermal comfort inside the buildings at the lowest cost and the least use of energy.
You are also a teaching assistant at the University of Cairo among your roles. Would you like to tell us more about your academic profession?
My academic path began with my passion for science and learning. However, teaching has its charm. I am a PhD. Candidate & Lecturer Assistant at the Department of Architecture, Faculty of Engineering, Cairo University, specializing in Environmental Design and Energy-Efficiency in Buildings.
My PhD thesis is about applying the Passive House Criteria to an Egyptian building for the first time. The research would examine and identify the available qualified local materials and pieces of equipment for the Passive House requirements. The goal of my PhD research is to form the first guidelines for the adoption of the Passive House Criteria in Egypt.
After becoming a Certified Passive House Designer, besides other design-related subjects, I am currently teaching the Passive House Criteria to our students in the Department of Architecture, Faculty of Engineering, Cairo University.
You are the founder of Passive House Egypt, the first architectural studio in the country that is accredited to design Passive House Buildings. Can you tell us more about what you do and your team's mission?
Passive House Egypt (PHE) is the first architectural design office in Egypt that is professionally qualified to design Passive House buildings. PHE is also specialized in designing LEED compliant buildings.
My colleagues-founders are a group of academic architectural experts who participated in designing landmark projects in Egypt. We combine our theoretical science with our work experience and the best practices to deliver unique high-performance designs. Our designs assure the user's health and comfort. Meanwhile, we seek energy-saving, high-performing, and cost-effective buildings.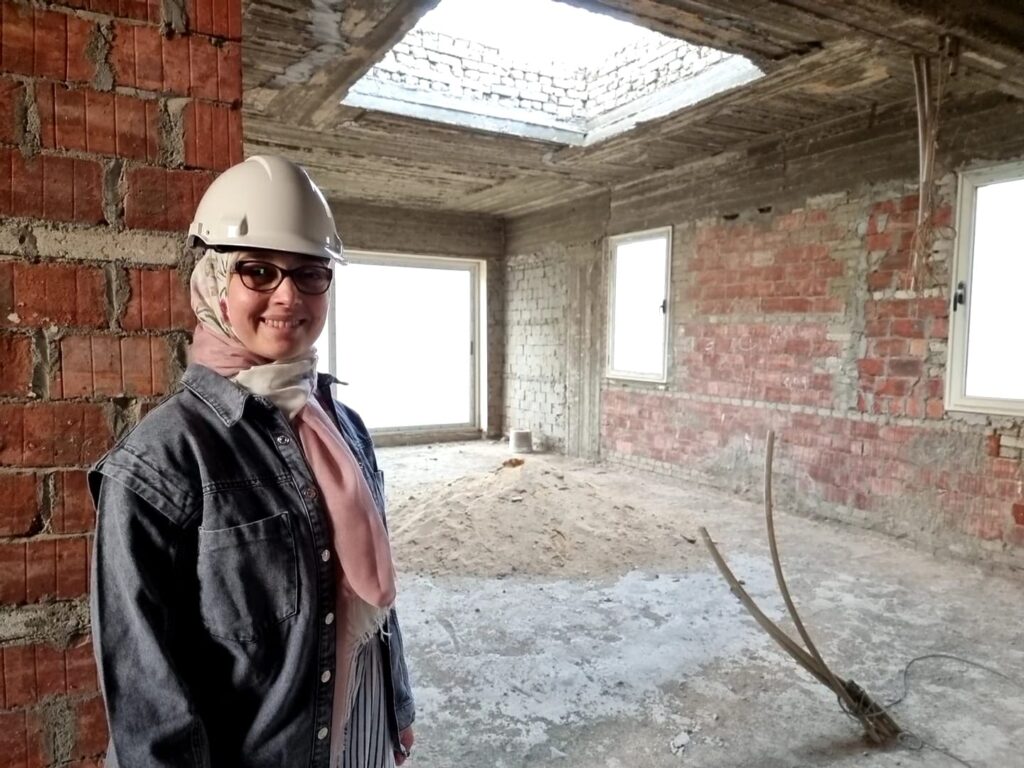 What do you like the most about working in the Passive House industry? Have you ever encountered any difficulties that could have prevented you from succeeding in your job?
What I love most about Passive House is my role as an architect. Designing effectively & assuming my responsibility towards both the building's users and society. In terms of building users, Passive House buildings provide continuous filtered fresh air enabling people to live healthy in breathing buildings. This reduces the risk of disease and reveals excellent physical and psychological health. Secondly, since these buildings reduce energy consumption, they thus significantly reduce the energy bills paid by the user.
On the other hand, in terms of society, these criteria reduce carbon dioxide emissions, and thus obtains a clean environment & help in facing the impact of climate change.
Each of us faces difficulties and challenges along the journey to achieve our goal. The way each person deals with these difficulties differs. This determines whether these difficulties prevent you from succeeding or give you a lesson to be the reason for more success than you had planned. In my opinion, difficulties and challenges are the fuel for success.
In the future, which developments do you wish to see in Passive House in Egypt?
A great question. This question and its answer were part of my master's thesis. I have developed an integrated framework to reduce energy consumption in Egyptian buildings by adopting the Passive House criteria. This framework consists of three different but integrated approaches:
• The Architectural Approach
• The Governmental Approach
• The Academic Approach
The concept of this framework was developed by analyzing the main Egyptian problems in my thesis.
Of course, the most critical role is for decision-makers (the government). When decision-makers are interested in applying these standards in designing and implementing energy efficiency in buildings, they will enact laws to activate them.

What did you think of the interview? Let us know! If you liked this one, then maybe you would enjoy the previous interviews of the series. You can find them here.