An iPHA membership offers a range of benefits to anyone interested in learning more about the Passive House Standard and joining our international community. Memberships are available for individuals and organisations of all sizes. Below we have highlighted
8 member benefits

all included in the annual membership fee.
1. Full access to Passipedia

Passipedia is the ultimate Passive House resource. The wiki-based resource is constantly growing with new scientifically sound articles being added on a regular basis. Many of the articles have been written by experts from the Passive House Institute and other professional organisations working on Passive House projects. iPHA members receive special access to the more in depth sections of Passipedia.
2. Access to the iPHA Forum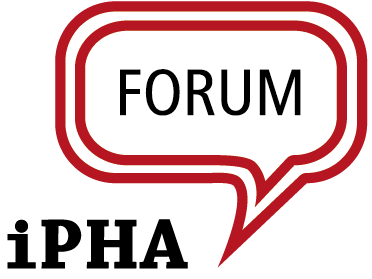 The iPHA Forum is the place to share your Passive House knowledge and experience with others, ask questions or simply  meet like-minded individuals who share a passion for energy efficient buildings. Many of the Passive House Institute's staff members also monitor the forum, offering their knowledge and expertise when required.
3. Regular newsletters
iPHA members receive a regular newsletter keeping them up to date with the latest International Passive House news, events and developments. On top of this, there is also the possibility to subscribe to the component newsletter, which updates members on the newly available Passive House certified components.
4. Discounts
iPHA members also receive some fantastic discounts on a range of Passive House Institute services and events including the International Passive House Conference, certified Passive House training courses and building design tools such as DesignPH.
5. A free digital subscription to Passive House Plus
Passive House Plus is an award winning English language magazine focusing on Passive House buildings. iPHA members receive a free subscription to the digital version of the magazine which includes digital access to all back issues.
6. Access to Members Area
The Members Area features a diverse array of downloadable Passive House materials including presentations by Dr. Feist and others. Members are also part of the online member database, allowing them to find Passive House experts, regional organisations and other Passive House stakeholders worldwide.
7. Webinars
Being a member gives you full access to our webinars on various Passive House related topics. Viewers can interact with the speakers by asking questions or discussing the webinar's topics among themselves.
8. Use of the official iPHA Member logo
iPHA members can also use the official iPHA Member logo on their website or promotional material.
2 memberships for the price of 1!
If you become a member of your country's iPHA affiliate organisation, you automatically receive an iPHA membership at no additional cost!
As you can see iPHA membership offers fantastic value for money with individual memberships starting at just €150 per year. We also offer a generous student discount of 50% on individual memberships. To find out more about membership conditions and to register please visit the iPHA membership page.
© International Passive House Association, 2020. Unauthorized use and/or duplication of this material without express and written permission from this site's author and/or owner is strictly prohibited. Excerpts and links may be used, provided that full and clear credit is given to International Passive House Association with appropriate and specific direction to the original content.