After a last-minute change of location from Chile to Madrid, the international Passive House Association's Giorgia Tzar and the Passive House Institute's Camille Sifferlen had to make a few edits to their COP25 plans. Luckily, with the help of iPHA affiliate Plataforma de Edificación Passivhaus (PEP) and architect and accredited Passive House certifier Micheel Wassouf (Energiehaus) everything came together in the end! Here is a brief summary of our activities and our impressions of the event.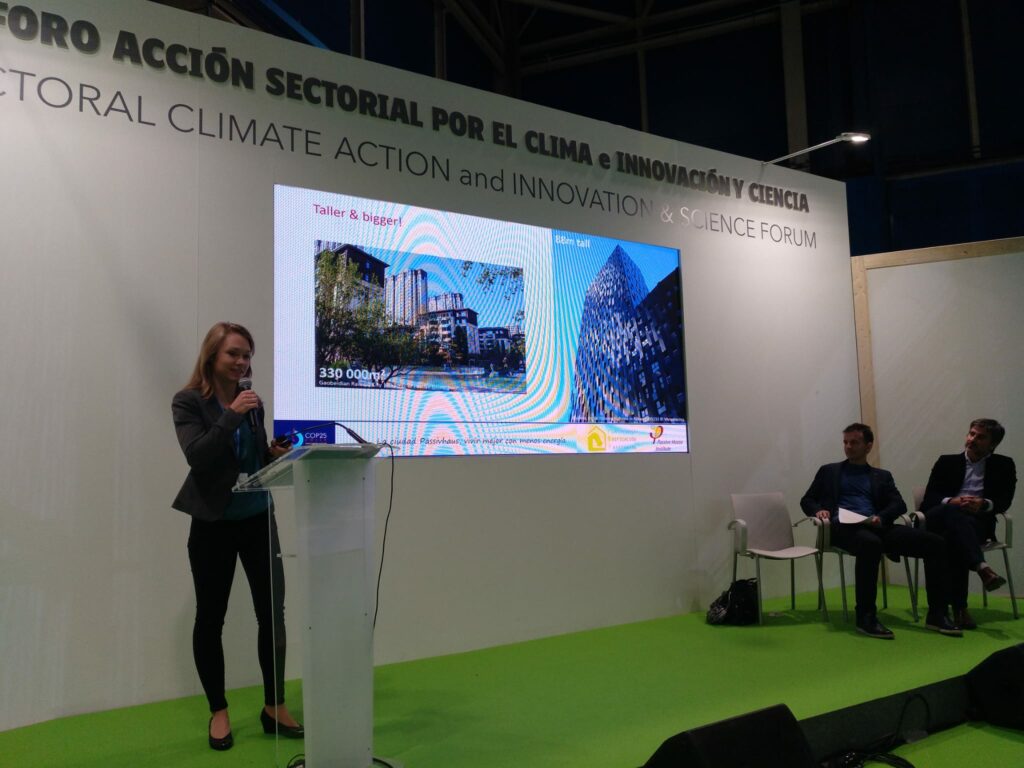 Camille arrived in Madrid on the 2nd of December to hold a presentation about the development of Passive House worldwide as part of PEP's event "La Ciudad Passivhaus" in the conference's green zone. She showed the ever-increasing diversity of Passive House projects and their growing recognition. One example she focused on was the dense, affordable Passive House development in Norwich, UK recognized with the 2019 Stirling Architecture Prize. PEP then highlighted the economic, social and environmental impact of the buildings built in Spain and the projects to come. PEP closed their event by reading their "Manifiesto por la Eficiencia Energética en Nuestra Ciudades" (Statement for energy efficiency in our cities), which has been signed by more than 100 (!) Spanish public administrations, before tearing it apart to remind us that this document will only have value if the signatories take action.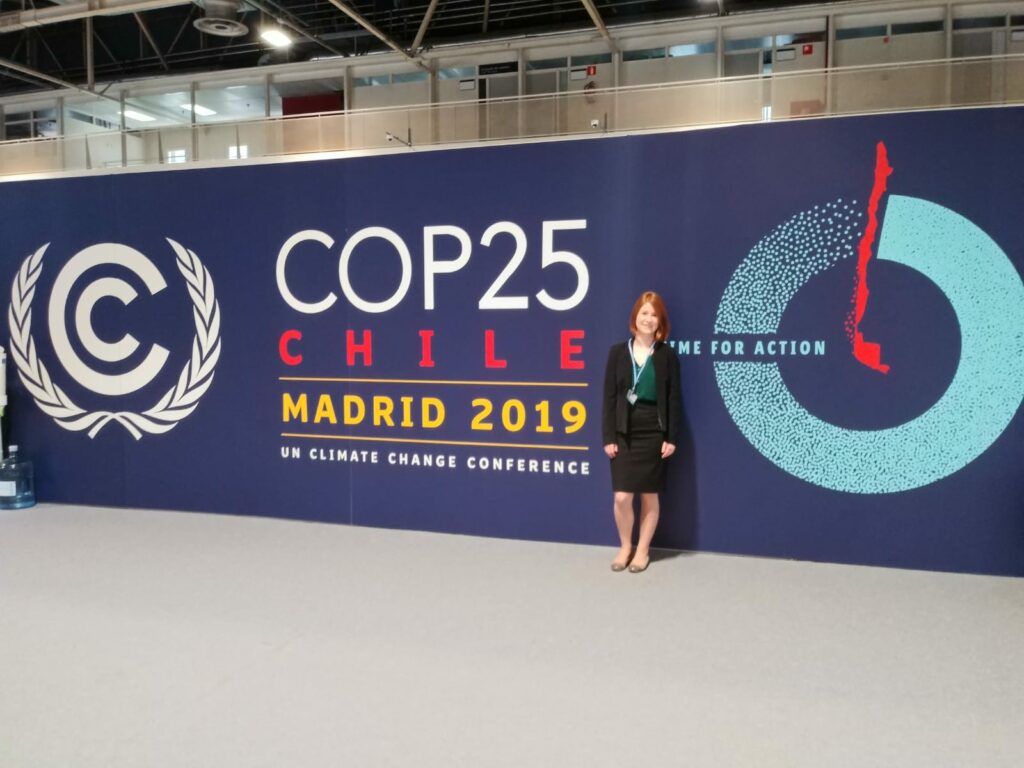 Giorgia arrived on the 5th after attending the WorldGBC's 'Delivering net-zero carbon buildings for all' – BUILD UPON European Leaders' Summit in Brussels two days prior. The summit was a hands-on event where over 150 senior private and public sector leaders from across Europe convened to share best practices and demonstrate that Europe has the will and solutions to lead the world towards delivering net zero carbon buildings and a better quality of life for all. The summit was an excellent start to the week, and Giorgia arrived in Madrid ready to talk Passive House to private and public sector leaders from across the globe.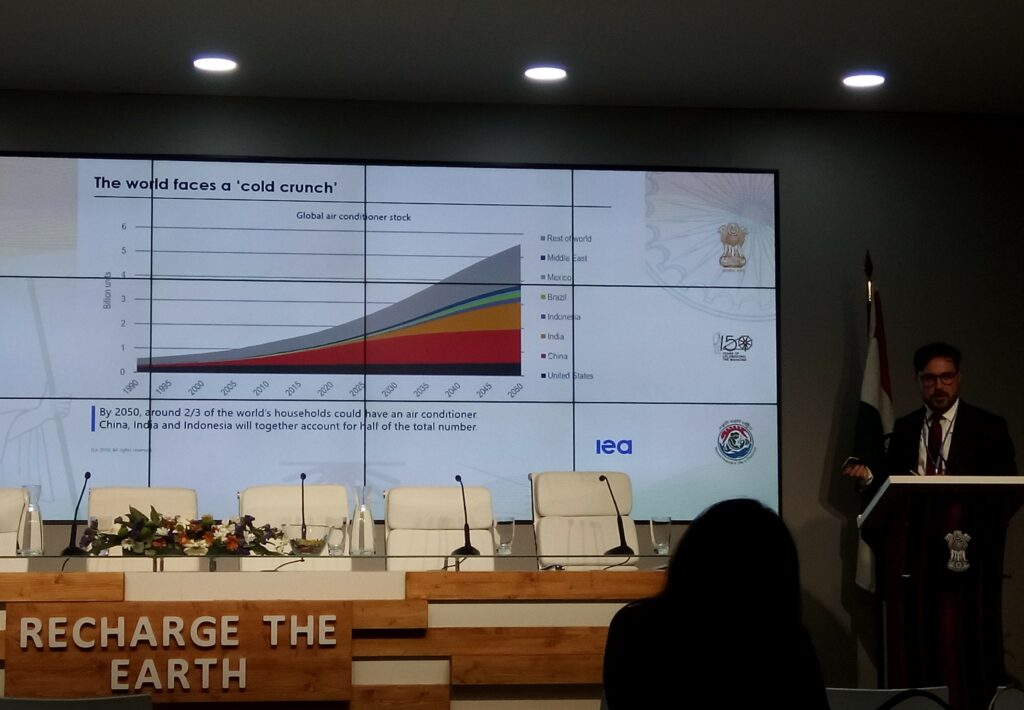 Cooling was a big topic at COP25. As Luca lo Re from IEA highlighted, "the need for cooling is growing – and with it the demand for air conditioning. By 2050, around 2/3 of the world's households could have an air conditioner. China, India and Indonesia will account for half of that total number." We both need better building designs and more efficient air conditioning units to reduce the cooling energy demand while protecting people against extreme heatwaves. Passive House is a positive step towards keeping buildings cool in the heat, as monitoring results have shown at the last International Passive House Conference in China, for instance, from a retrofitted clothing factory in Sri Lanka. Also, high-performance buildings put less stress on the energy grid.
The way we build our environment is a reflection on our society – and don't we all want our society to reflect sustainable and resource-saving values?
COP25 also provided the opportunity to meet with several established designers/architects that recognise Passive House as the "gold standard" for energy efficiency. We had positive talks with industry experts such as David Nelson, Head of Design at Foster + Partners and Natalie Mossin, Head of the Institute of Architecture and Technology at The Royal Danish Academy of Fine Arts Schools of Architecture, Design and Conservation (KADK). The latter of which keenly noted that "the way we build our environment is a reflection on our society – and don't we all want our society to reflect sustainable and resource-saving values?" Both experts had innovative ways to integrate life cycle and SDG goals into their designs. COP25 also featured more youth engagement than ever before, and the atmosphere was a clear embodiment of COP's intention to raise ambition together.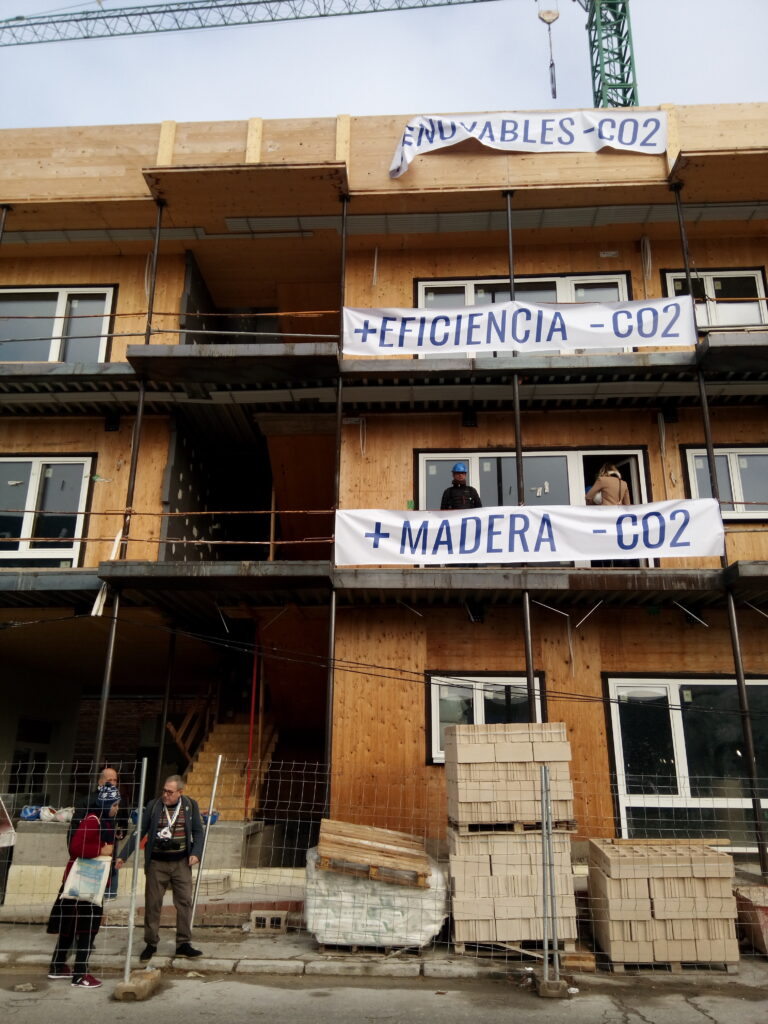 As members of the Global Alliance for Buildings and Construction (GABC), iPHA and PHI attended most GABC events, while also organising their own on Monday the 9th of December in the form of a guided bus tour of sustainable buildings in Madrid. The tour included several Passive House projects, like the multi-residential house "Las Carolinas". This building is not only highly energy efficient, it is also designed with eco-friendly materials (CLT) and being audited by an environmental certification system (Ecometro). Special attention was also paid to affordability and social aspects. The trip furthermore included a LEED Platinum certified hospital. The tour was a great success, with participants from a variety of delegations and professional backgrounds in attendance. A big thank you to Micheel Wassouf, who helped organise the tour, which featured buildings using a variety of building materials and in various stages of completion – allowing participants to see everything that goes into a Passive House building!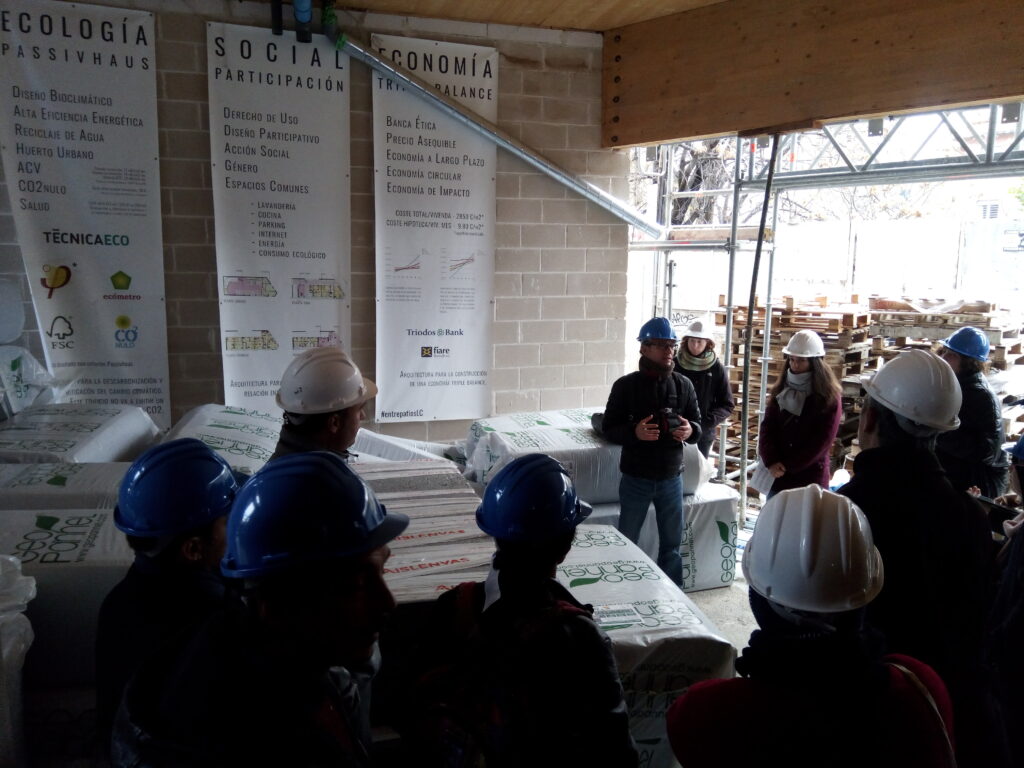 We spent the final few days at COP25 learning more about circular economies, smart cities in India and the future of construction in Latin America. It was encouraging to attend a panel discussion energy transition at the German pavilion, where speaker Andrew McAllister, Commissioner of the California Energy Commission, praised Passive House as the direction buildings needed to go to make a renewable energy economy possible. Commissioner McAllister owns a Passive House himself and was a speaker at the North American Passive House Network's (NAPHN) conference. Passive House was also supported by the Chilean industry leaders, whose large delegation was well versed in the topic, great news after the PHPP and designPH course that took place in Santiago at the end of November! iPHA pre-affiliate Instituto Passivhaus Chile (IPHCL) also organised an event on the "Introduction of nearly zero energy consumption buildings in Chile and Latin America, based on the European experience" at the Chilean Pavilion. Their message was clear: Renewable energy supply cannot work without energy efficiency. The panel discussed the example of the Principality of Andorra and addressed different topics related to energy poverty, efficiency and ethics in the building industry.
Solutions to the climate crisis exist, but we need to share them with a broader audience, apply them and above all, raise our ambitions regarding the NDCs.
All in all, it was a busy COP, which will hopefully lead to fruitful new collaborations. Solutions to the climate crisis exist, but we need to share them with a broader audience, apply them and above all, raise our ambitions regarding the NDCs. Passive House was well received, and the opportunity to let GABC members experience the benefits of Passive House for themselves was vital. iPHA and PHI would like to thank all our friends and partners for making this possible and look forward to COP26 in Glasgow, UK! In the meantime, you are welcome to submit an abstract for our next International Passive House Conference in September in Berlin.