The existence of the International Passive House Association, with over 6000 members worldwide and 22 Affiliates, partner organisations that work to spread awareness and implementation of this Passive House Standard in their respective regions, is a testament to the Passive House Standard's global reach. Counties, countries and continents are currently facing an energy crisis as we move into winter in the Northern Hemisphere, and summer in the South. Now, more than ever, we are aware of the enormous opportunity the building sector presents to reduce living costs and CO2 emissions.
Indeed, the more buildings retrofitted or constructed to the Passive House Standard, the more significant the energy savings reaped. Energy-efficient construction also offers the opportunity to create new jobs in manufacturing, design and construction. Thus, Passive House buildings are an important contribution to both climate protection and a strong economy.
The Passive House standard, as promoted by the Passive House Institute and the International Passive House Association, is a performance-based, envelope-first building standard that is proven to reduce heating and cooling demand in buildings by up to 90 per cent as compared to a conventional building. This radically reduces the operative emissions in buildings and is applicable to new builds and retrofitting projects across all climates and regions worldwide. This is achieved through a careful planning and design phase, which considers the five principles of Passive House: airtightness, high-quality windows, climate-applicable insulation, avoidance of thermal bridges and sufficient ventilation. When these principles are properly implemented according to the local climate, the Passive House criteria, which are rooted in building physics, are attainable.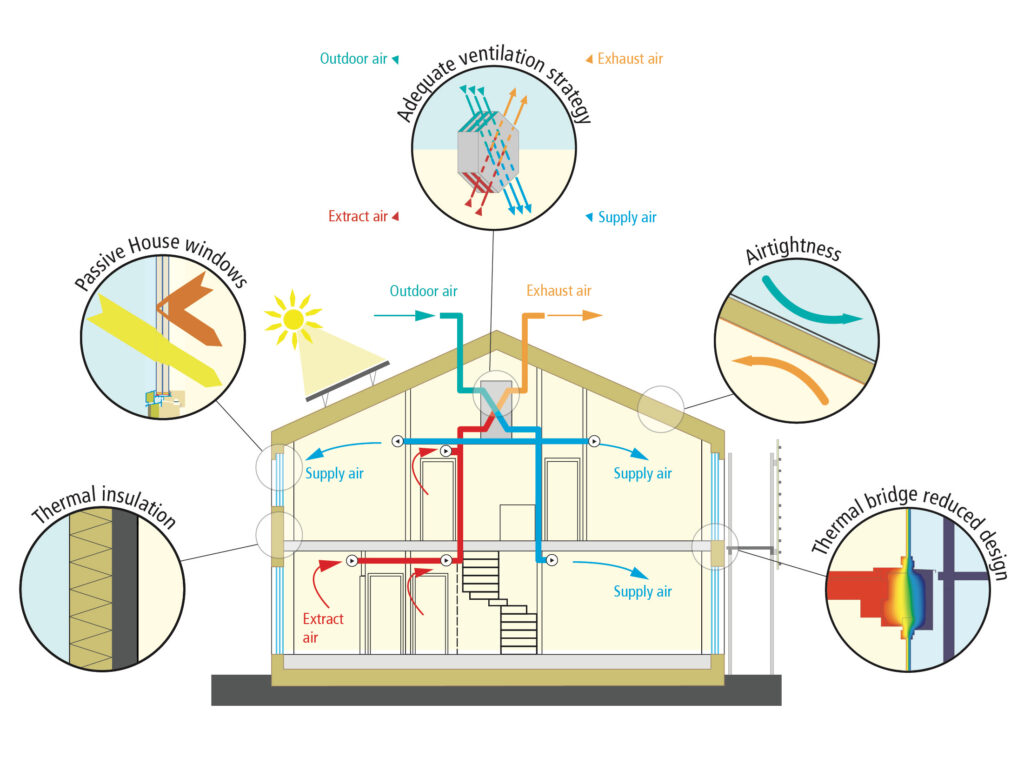 The Passive House standard can be achieved in any type of residential and non-residential building types; including high-rises, indoor swimming pools, hospitals, schools and factories. "Passive House" is not a brand name, nor is it a design style; rather it is a public standard that prescribes a set of cost and energy efficiency-optimised criteria to achieve a highly energy-efficient, sustainable building. This means Passive House buildings can be designed to suit the regional architectural style and use local building materials.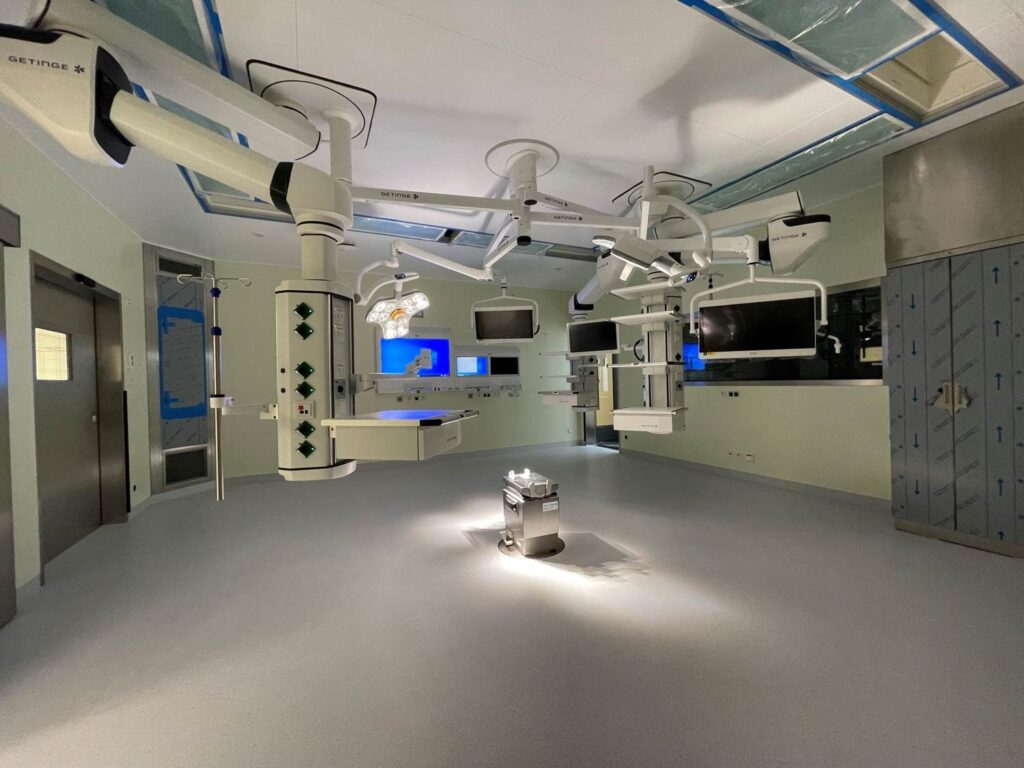 The associated benefits of building better, are not limited to environmental and cost benefits. Certified Passive House buildings achieve a high level of comfort, as they are optimally insulated for the local climate and avoid thermal bridges that can lead to draughts. Instead, a ventilation system with heat recovery maintains fresh air and a consistently comfortable temperature. Passive House buildings are built to last, unaffected by moisture damage and the mould build-up it can cause. This is due to their proper airtight planning and execution and the use of high-quality components. Their extremely low energy demand enables renewable energy to optimally meet the energy needs of the building, thus reducing carbon emissions and incentivising local energy generation. This efficiency-first approach has the financial impact of reducing energy infrastructure costs and empowering local communities, as well as reducing the building owners' energy dependence and energy bills.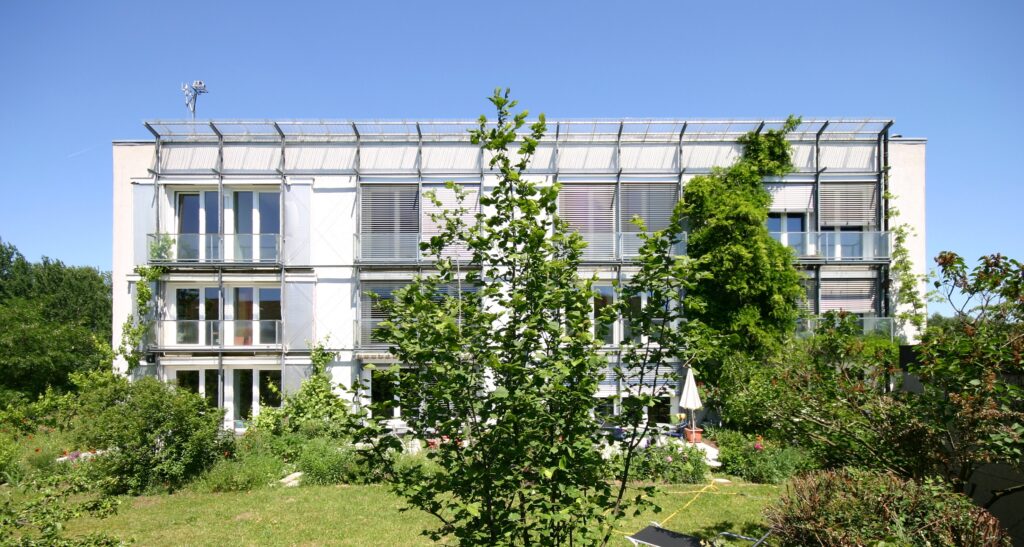 Despite varying occupant behaviour, there is no "performance gap" in the Passive House buildings, due to rigorous planning procedures and energy balance calculations performed using the Passive House Planning Package (PHPP). Indeed, the very first Passive House constructed in 1991 proved that adhering to the Passive House Standard with its transparent and verifiable quality assurance procedures was still performing as designed, over 30 years later. This means that from the beginning, Passive House buildings have proven to perform as planned: saving considerable energy and reducing greenhouse gas emissions.
While construction costs vary from country to country and depend largely on the availability of qualified professionals and suitable components, they are said to be around 5-10 per cent more than a conventional building. However, there are now a number of Passive House projects that have been constructed with the same budget as a conventional build, and it is significant to note that the operating and maintenance costs in Passive House buildings are significantly lower. Indeed, a whole life cycle cost analysis has proven that even if a Passive House building costs slightly more to construct, it would still have lower life cycle costs than conventional buildings.
According to the Global Alliance for Buildings and Construction's 2021 Global Status Report, buildings account for 36 per cent of global final energy consumption and 37 per cent of energy-related CO2 emissions. However, it is a sector for which proven solutions already exist. The Passive House standard is not only internationally applicable, has no performance gap and significantly reduces operating costs and emissions, it also supports the uptake of renewable energy. This plays a significant role in achieving the goals set out in the Paris Agreement, keeping global warming well below 2°C. As Diana Ürge-Vorsatz, a member of the Intergovernmental Panel on Climate Change, said in her presentation during the 23rd Passive House Conference: "Passive House is one of the rare solutions where you can have your cake and eat it too".